2020 Encapsulated Project
This was a student project where we were asked to depict our 2020 on a personal and public scale. I chose online shopping as a lens to view the year, and then how it affected the rest of the world.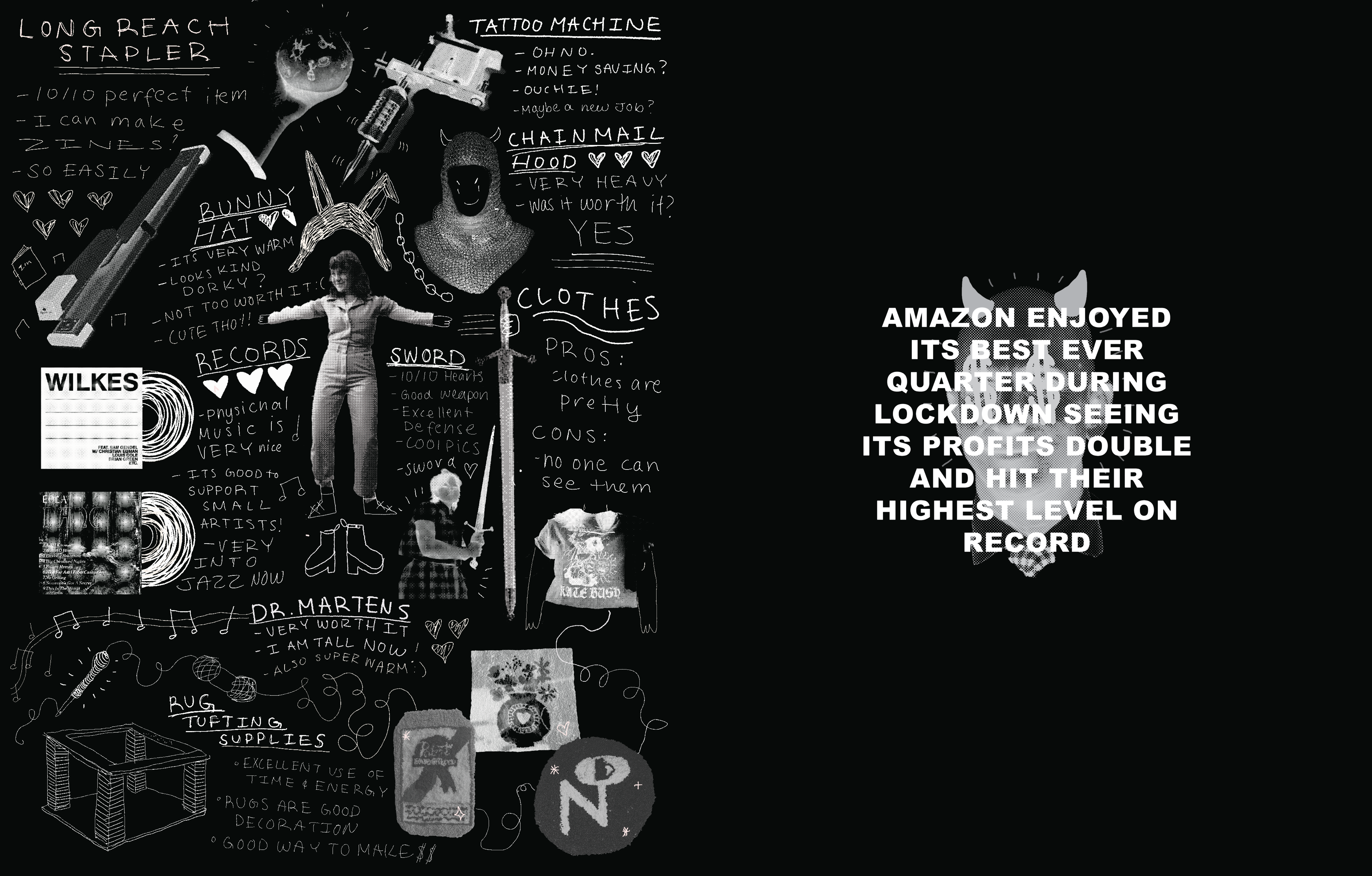 My sketches started out very simple. I knew I wanted a central figure on both pages, and for the first page I was very inspired by the crowded aesthetic of early magazine catalogues as well as paper cut out dolls. I wanted to represent the feeling behind frantically buying all these things , how chaotic and overwhelming it became.

I started by collecting images of the items I purchased, and rating them based on how much joy they gave me and for how long, and finally deciding whether or not it was worth it.


In 2020 I spent most of my time online, as most people did, buying things that are unsafe to buy in person. I received package after package, some thing useful, others not as much. However, while many people enjoyed this useful part of the internet, the workers who supplied these items to us were suffering. Unsafe working conditions, an overwhelming workload and low wages in warehouses during a global pandemic put a strain on workers and their families, while the companies they worked for thrived. I wanted to make this juxtaposition clear in this project.