2020 Encapsulated Project
This was a student project where we were asked to depict our 2020 on a personal and public scale.

I chose online shopping as a lens to view the year, and then how it affected the rest of the world.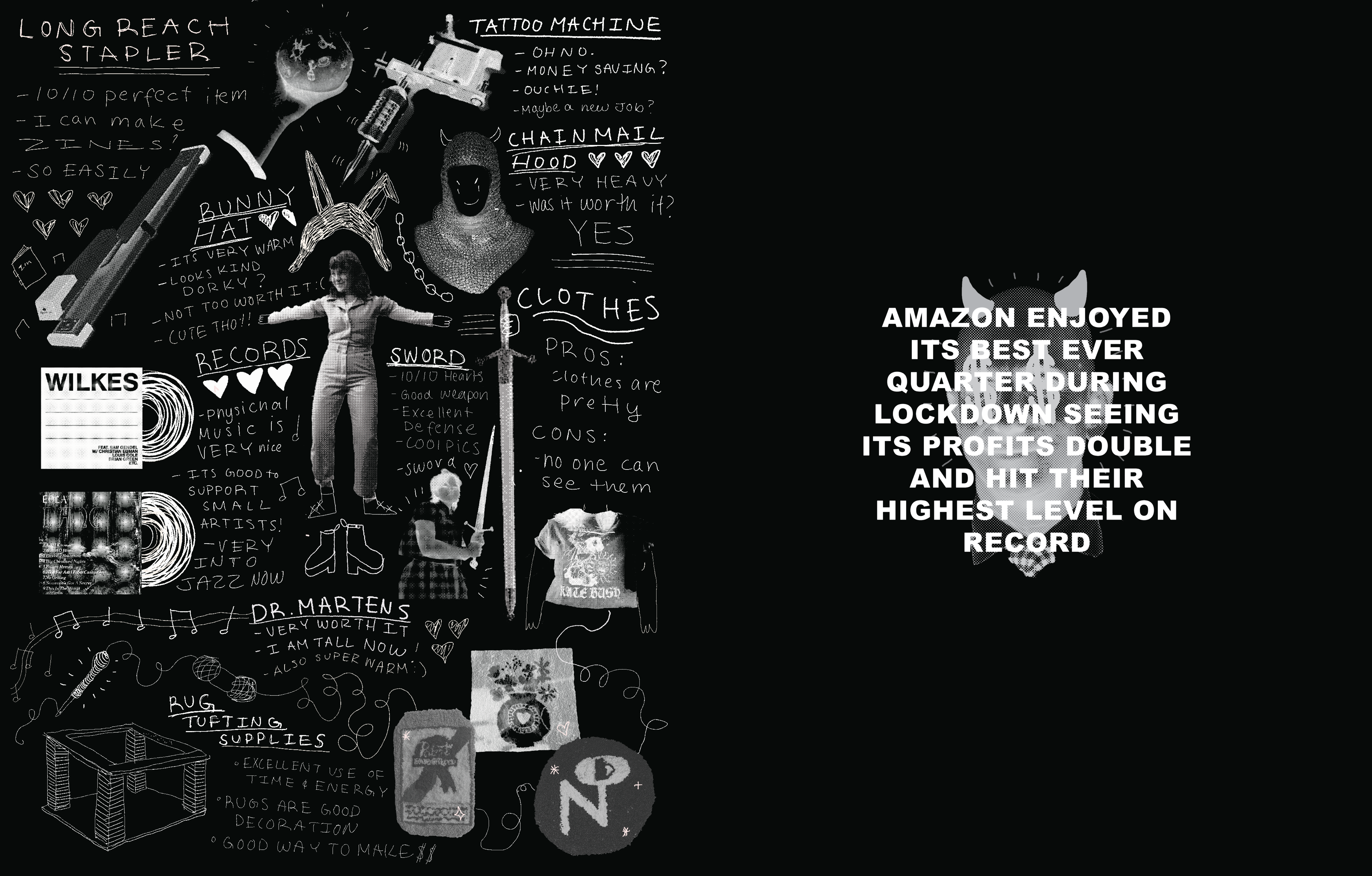 My sketches started out very simple. I knew I wanted a central figure on both pages, and for the first page I was very inspired by the crowded aesthetic of early magazine catalogues as well as paper cut out dolls. I wanted to represent the feeling behind frantically buying all these things, how chaotic and overwhelming it became.

I started by collecting images of the items I purchased, and rating them based on how much joy they gave me and for how long, and finally deciding whether or not it was worth it.